Gauging A Work From Home Business - The Work at Home Phenomenon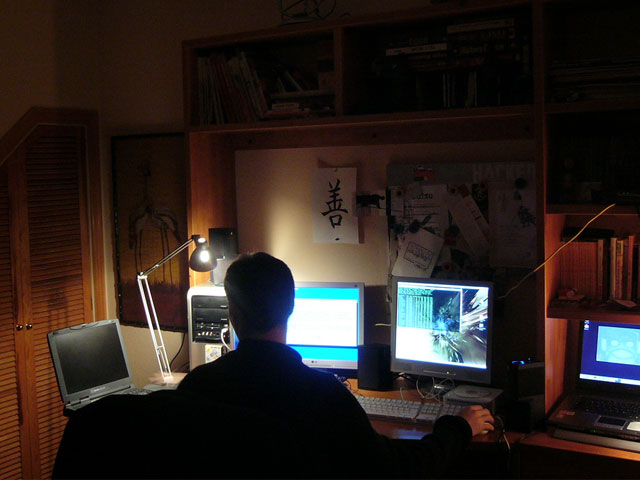 Everyday more and more ordinary people are trying a home business or work at home idea to replace or add to their salary income. With so many homes now equipped with an internet connected pc we see more telecommuting (working for an employer from home) and own home businesses as these people look for an alternative to the stress of normal work and travel routines.
We tend not to think of long term job security in the same way that generations before us did. Nowadays, employments are often for short periods, whether by the employees own desire to broaden their experiences or by failure or downsizing of the employers. Poor job satisfaction in traditional employment roles can be a trigger for change in a persons life. Sometimes jobs are made stressful by the bosses demands, lack of team spirit with colleagues, high workloads and of course the daily grind of the journey to and from the office. Other folk simply want to try being their own master, influenced perhaps by friends who have 'made it big' or they may have developed the view that to get wealthy one has to work for oneself.
Home business should not to be jumped at lightly though. It takes planning and research. It takes discipline, determination and of course the co-operation of your family as well as a suitable place to work, preferably a comfortable home office. If you can use some quiet time, maybe when the kids are at school, to get most of your work done that's great but remember it's their home too. On the other hand, in some situations it may be possible to get the family to help with some of the tasks, kids love doing flyer drops for example.
Looking at the big picture gives us food for thought. The picture show that most small business ventures, including work at home ventures, fail during the first two years. Achieving success at a home business will depend on doing your homework. Is there a big enough market for your service or product? How many competitors doing the same or similar products? How will you finance the initial period while the business builds up to the point it pays well enough?
If you can get the basics right then the big picture shows there are also many successful home businesses and these we can draw inspiration from. We have all heard of the many work at home folk who have made a success out of eBay sales. There are now hundreds of thousands of people worldwide who make a great living from their online auctions like eBay. I know, I have friends who have mastered that particular art!
Learn More: