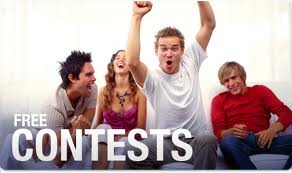 ONE: Get an automated form filling program
NOTE: While on this page I would suggest you also enter this site's sweepstakes giveaway for a chance to win your free copy of the  HOMEWORKERS, DIRECTORY.  It's free to enter and you always stay enrolled
I recommend RoboForm and RoboForm2Go.  Programs such as these will save you tremendous amounts of time and enable you to enter many more entries than you would by typing in each entry yourself. Instead of only being able to enter 15 to 20 contests in one hour, RoboForm will help you enter 100 or more. This is a huge difference!  You will only have to hit a simple button to have your form be automatically filled in for you. I cant stress this enough,if you haven't gotten this program yet, go get it now!
Use this email to enter contest and sweepstakes.  Believe me, this will make you life a whole lot easier down the road. Use this email address for every entry into all your sweepstakes and contests.  You will be able to keep track of the contests you enter PLUS most online contests now contact you via your email address, so be sure and check these emails to see if you are a winner.  Having one email address to do all this from will help you to keep organized, freeing up more time for you to enter and win!
THREE: Always, Always, Always Read The Rules!
You must always the read the rules to see if you qualify.  You do not want to be spending times entering contests you will only be disqualified in later. Make sure not to make the common mistakes and be disqualified for: entering too early or too late, an incomplete address or using a P.O. Box (most contests do not accept these!), or even because the city/state/county you live in does not qualify.  So be sure not to waste any time and read the rules.
FOUR: Watch Out for Spam or Too Many Newsletters!
If you are not careful, you will overload your email with newsletters or spam offers.  Be sure to carefully read your entry before submitting it. Make sure you believe it is a reputable company before revealing any of your personal information.  If you believe you trust the company and you proceed to give them your information, still be sure to check or uncheck any boxes that may ask you to receive free information or to sign up for free newsletters.  If you do not opt-out of these, you will find yourself overwhelmed with offers in your email In-box.
FIVE: Help In Finding Contests and Sweepstakes!
I use, what else!  The Internet.  I have my favorite sites, such as
About.com
(under contest/sweepstakes), but recently have just started using
Sweepsadvantage.com
and
Sweepstakestoday.com
. Each have valuable information to help you choose what to enter.  There is something for everyone!  If you want to enter daily contests each day, or enter Monthly contests once a month…. there will be something for you to find at each site!   If you want to find a great source of contest entries, do a simple search on Google and see what you find!  Good Luck!
SIX: Get & Stay Organized!
Try to use your favorite places to save your contest/sweepstake entries.  I organize mine by:  Daily Entries, Weekly Entries and Monthly Entries. I save each contest's Entry page under whichever heading matching the frequency I can enter the contest.  Then I go back to the daily entries and enter every day just by simply clicking my favorite places.  Then every Monday I go to the weekly entries and re-enter them. Then at the beginning of each month, I re-enter the Monthly contests.  Makes everything so simple!
SEVEN: Deciding What Contests To Enter!
This is my favorite part!  Always keep in mind, winning online contests/sweepstakes will require consistency on your part!  Set aside a certain amount of time each day or once a week that you can be surfing websites to find more contests to enter.  There are all kinds of contests out there. I usually try to enter only national contests here in America.  I do not trust contests from outside the USA. That said, I like to enter contest that offer many prizes.  This will help you increase your chances of winning something.  I also enter contest that have CASH winnings.  You simply just can not pass up the chance to win that.  But there are also other contest such as, trips, or cars or even small items you wouldn't normally think would be a prize.  I enter them all.  But I try to enter 80% daily contests and the rest weekly contests.  Every now and then I find a monthly contest and I enter that, too.  I spend about 1 to 2 hours a day entering.  Remember, be consistent and don't give up.  You will not win the first day you enter….. but each day you enter… is one day closer you are to winning!
EIGHT: Keep List of Your Winnings!
How simple this sounds!  Doing this one simple step will help you to remember what you have won.  For some reason, it is very hard to remember this.  But keeping a list will help encourage you to keep entering.  And you will be happy to show your friends each year all you have won.
NINE: Contests to Avoid!
If a contest has so many entries that the odds are so large you have better chances in the PowerBall drawing, then just skip those!  And if they require you to do more than enter your information on a form, then do not enter those.  They would be ones that require you to keep UPC codes and such.  These just simply are very impractical now that you have the Internet.  Try to keep you entries to smaller contests/sweepstakes so that you have better odds at winning.
TEN: Claiming a Prize Follow Requirements EXACTLY!
Any improper entries will be disqualified, please don't let that happen to you!  Most will require you to fill out any information and return it back to the company within 2 weeks from the date of the letter… not the date you receive the letter.  This is very important. Missing your deadline by one day will disqualify you.  **NEVER give your credit card number to anyone who is claiming you have won a prize. If you have won, you will not be required to pay any kind of charge (such as shipping and handling or taxes!)** You may be required to provide your social security number if the value of the prize exceeds a certain amount.  If you are not sure the contest is legitimate, the be sure to call the company that is the sponsor of the contest to verify any information you may need.
ELEVEN: Have Fun and Enjoy Yourself!
You will win if you keep entering!  I have been doing this for several years now and found out that after about 6 or 8 dedicated months you will start to see a couple winnings a month.  That will soon start to grow into 5 or 6 a month and get even larger as time goes on.  Just remember to keep trying and have fun doing it!