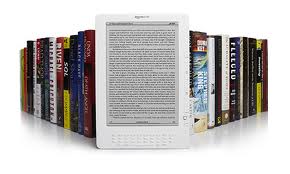 Just imagine writing a short book once and being able to sell it over and over again. Could this money making phenomena really be true.
U-bet-cha one of the easiest ways to make money from home is by writing E-books and selling them online. Once you have written your E-book, there is no limit to how many times you can sell it.
Because you don't need to print your book, there are very few costs associated with publishing an E-book. You will need a program to convert it into a digital program, but those can be found for free. If you don't have any graphic design talent, you might want to hire a designer to create a cover for you. But that isn't really necessary either. All you need is some good information to share with your readers.
So, you say you couldn't possibly write an E-book? Maybe you never did pass English in school and since then you've been afraid to let anyone read what you write. I have good news for you… writing for the internet is a lot different than the kind of writing you did in school.
When you're writing for the internet, you just have to write like you talk. As if you're sitting down with a friend, or someone who's really interested in your topic. Then write/type exactly what you would normally say, only the more detail the better.  Another great program to assist you in writing your book is Dragon naturally speaking. With dragon there is no writing, and no typing.  So if you're like me and have good information but can't spell good Dragon will have you writing like a pro.
the other great thing about E-books is, you can also buy reprint rights to books that are already written on various topics. Well whatever you know about! E-books are written on, topics ranging from crafts to do with the kids to financial planning, to how you lost weight on a special diet. People buy ebooks on everything and anything that's why information is king.
Now that your ebook is written, there are several ways you can make money with your creation. The first is obviously to sell it. You can set up a website with a sales page for your book, and start promoting it. To get even more sales, you can recruit affiliates to help you sell your book. You pay them a commission for every book they sell through their affiliate link. another good marketing strategy is to run syndicated blog post feeds about relevant topics as your E-book.  This will help drive interested customers to your site for free
One other way you can earn even more from your ebook is by including affiliate links of your own. Find products that you can recommend in your book and become affiliates for them. Include your affiliate links in the book, then when the readers click through and buy the product, you'll earn a commission on the sale.
E-books can help you earn a nice income from home, either as your only business or to compliment your current business. You can also find more detailed information on marketing E-books, and numerous other work at home opportunities in our leading publication, the Homeworkers Directory.