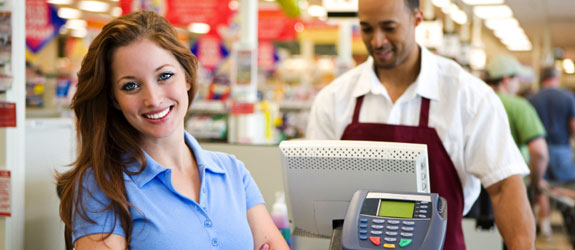 So, you've all heard the hype about mystery shopping. You, too, would like to get paid to shop, eat out, stay in hotels, and go to the bank. Sounds like a dream come true. If only you knew how to get a gig like that.
There are a couple of different ways to find a legitimate mystery shopper company. You can do an Internet search for "mystery shopper," "mystery shopper jobs," or "mystery shopper company." You can also visit the Mystery Shopping Providers Association website for a legitimate list of mystery shopper companies. This website has a searchable database that allows you to locate mystery shopper companies and local assignments.
When you visit a mystery shopper company website, you will be asked to fill out an online application. This application will typically ask you for demographic information, such as age, marital status, income, race, etc. Though these questions are personal, they are used to match applicants to appropriate assignments. Some assignments, for example, will specify Spanish-speaking women. Others may require tall men. To increase your chances of actually making money as a shopper, it is a good idea to apply for a job with more than one mystery shopper company.
Free Legitimate Mystery Shoppers Companies
Mystique Shopper
This site has an online application and a searchable database.
Secret Shopper
This site has an online application. Once you have completed the application, you will be given a User ID and password. You will have to complete a short, online course before you will be able to receive assignments.
Imyst, Inc.
This website offers online registration and a message board. Registration with this company requires a brief writing sample.
Shop 'N Chek Inc., Worldwide
This site requires an application and a signed Contractor Agreement before giving access to its Shopper Website.
The Secret Shopper Company
This site requires that you fill out an application before being eligible to search for positions.
Check Mark, Inc.
This site provides mystery shopper services to banking, restaurant, retail and entertainment sectors, and requires an online application.