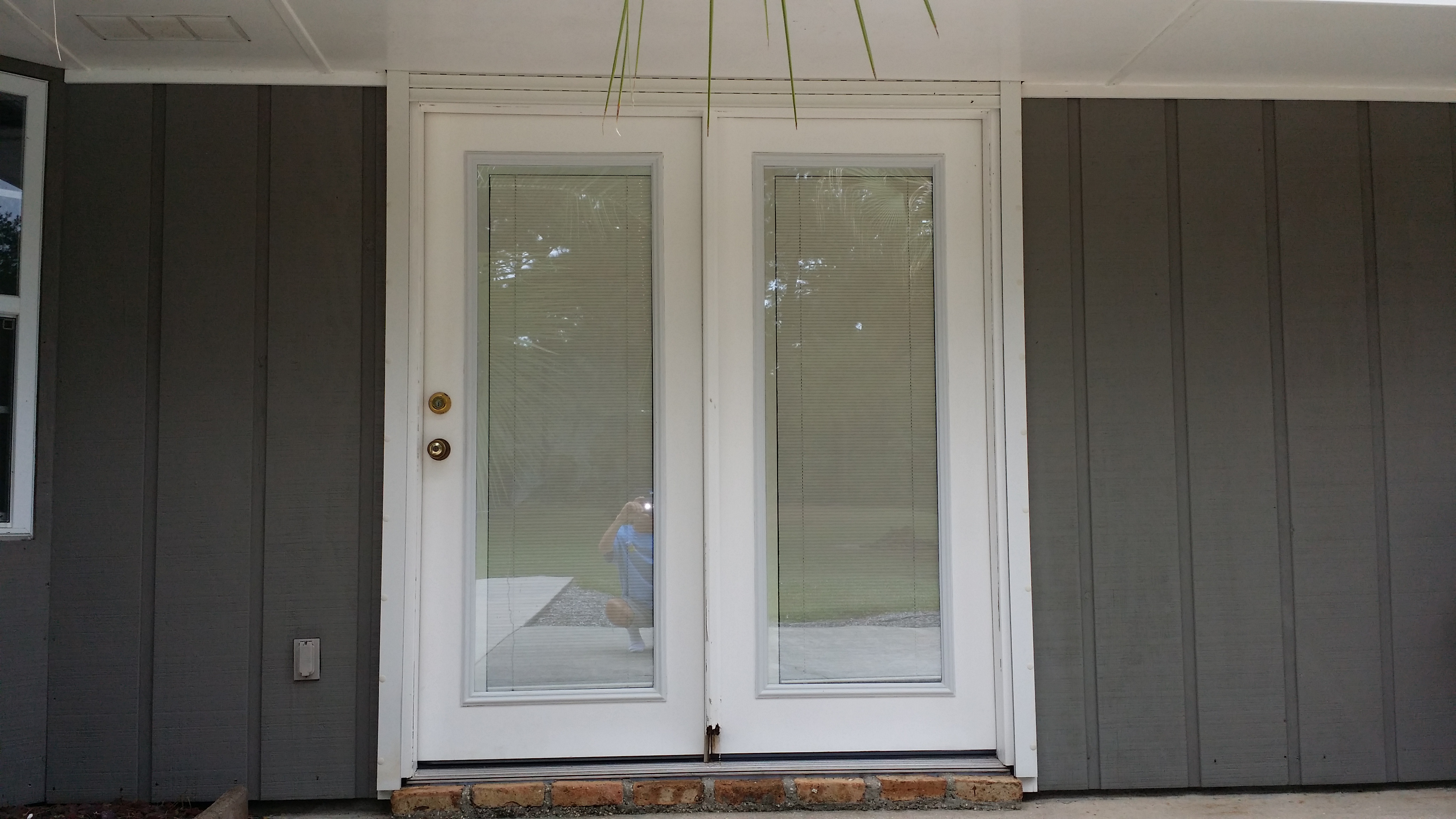 Masonite Warranty Scam Below is My Story Please consider this before buying a Masonite door.
To whom it may concern
Around the beginning of April 2014 I noticed my mull-post started to rot out.  I contacted Masonite to order a new mull-post I spoke with Teresa Wever she told me that I could only order it from my distributor (Home Depot) but she would have someone get back to me on the part number I needed.  I waited 3 to 4 weeks but never received a call back.  After calling back for the 2nd time I was again told an associate would contact me with the part number I needed.  Still, no one called me back.
So I went to my Home Depot and spoke to Richard he said he would work on it and get back to me. About a week or two later a frustrated Richard contacted me and said he was getting nowhere with Masonite but he would keep working on it and get back to me. A couple of weeks later he contacted me and said he thought he had the right part # I gave him a credit card # and asked him to order it, I also mentioned that both of my doors are rotting from the inside out he said since they are fiberglass that this should be a warranty issue and he would try to get Masonite to cover it under warranty.
Richard got back to me only to inform me that Masonite refused to take a warranty claim for my doors, a few days later Jamie from home depot contacted me and said she has been working on this problem but Masonite was giving her the runaround and she would be turning this over to Larry. Larry contacted me to inform me that the part # number that was ordered was incorrect and they would be issuing a refund to my credit card for the mull-post I had ordered and Masonite could not tell him what the part number is he asks if I could provide pics which I did.
He called me back and informed me that Masonite no longer make that mull-post and can't help me and would not cover the doors under warranty he said he would talk to his local rep and get back to me. So I decided to contact Masonite again after numerous calls, I finally got a hold of Theresa Wever at Masonite. I emailed and texted her photo's.  (Text # (540) 877-4033 and Email : twever@masonite.com).  Still no one called me back.  I contacted Theresa again.  She told me she would have Randy contact me.  After several weeks I never heard from Randy, so I called Theresa again and asked for the direct number to Randy.  She finally texted me his direct number, I contacted Randy and he informed me Masonite no longer makes that mull-post and there was nothing he could do for me.
Both my doors are rotting from the inside-out!  You guys do not offer a mull-post and both the slabs are rotten. Therefore, I feel the door should be replaced.  When I talked to Randy about this, he told me they would NOT cover this under warranty because the door was exposed to the humidity.  I explained to him that this was an outside door and we live in southern Louisiana!  I have dealt with Masonite now on this matter for over 6 months.  Masonite has failed to return ANY of my phone calls, can NOT provide me with a part number to fix my mull-post AND refuses to replace my rotten slab doors, not to mentioned when I explained to him what I have been through Randy arrogantly told me I was lying.  I explained to him that if he continued to insult me and did not address my issue I would file complaints with my local BBB and Attorney General, his replay was "you can file a complaint with the pope or whoever you want, it will not change anything I still will not be getting a door."  I have 15 rental properties and have bought over 30 doors from Masonite.
I have never filed a warranty claim with Masonite and I am utterly appalled at the childish behavior of your staff not only does Masonite owe me a door but also an apology for their unprofessional behavior. But a quick google search of your complaint history shows me that this is a pattern of behavior by Masonite. I bought 4 Masonite doors for my home 1 triple fiberglass door with mine blinds built in, 1 double fiberglass door with mine blinds built in and 2 single fiberglass doors if I have to buy a different brand door I will have to replace all my doors in order to make all my doors match.
It is bad enough to have one door replaced since I have custom electric roll down hurricane shutters on all my doors and windows that are tucked in the eaves of my house (see pics) which means my eaves and shutters will have to be removed just to replace my doors, but to replace all of them because Masonite will not owner there warrantee is beyond poor customer service it is outright fraud, so I am writing this letter in hopes that Masonite will have a change of their position.
Should you not respond to this letter I will forward this letter along with all my supporting documents to my attorney general, your attorney general, my local BBB, your local BBB, Home Depot corporate offices along with the federal trade commotion and any other agenesis that will take my complaint. I will make it my sole mission to get my story in front of as many of your potential customers as possible though social media rip-off report and my 4 million Twitter, Facebook and website followers. I find it hard to believe that not fulfilling your so called "lifetime warrantee" will be worth the negative feedback I will bring to your potential customers.
Respectfully,
Kyle Shaw