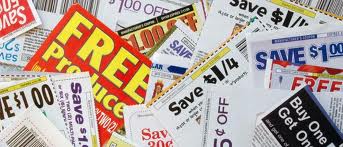 Okay we all want to save money and more than anything we really love free stuff. Well if you're like me you love collecting coupons every time I get one.  It feels like money in my pocket, so we decided to put together a list below of some of our favorite coupon hunting sites.  You'll be amazed at the money you can save and the variety of coupons that are available.
Also, it's worth noting that some of the Web sites below have trouble working with Firefox, so you'll need to use Internet Explorer whenever you decide to go coupon hunting. Also some of the web sites will want you to download a very small program the first time you try to print a coupon. (This is very normal and is 100% safe.)
Home Assembly
Distributorships
Sales
Blogging
Transcriptionist
Freelance Writer
Government Work
Internet Surfing
Home Typist
Data Entry
Mystery Shopper
Mail Processor
Surveys
Telephone Opr
Affilailiates
Best Printable Coupon Web Sites
Coupons.com – The number one leader in printable coupons. Their selection is gigantic and they update coupons at least once or twice a month. I routinely print a couple of dozen coupons from them each month and regularly save $15 or more.
SmartSource – We love them because it's so easy to use.
Target Coupon Generator – It turns out that Target has a program that generates coupons. Rock to the on.
Eat Better America – While having the smallest selection of any of the sites on this list, they tend to be unique and worth just a little bit more than other coupons, so it's worth taking a peek at Eat Better America each week.
Betty Crocker – lots of great Betty Crocker coupons can be found here. They don't update their selection too often, however they frequently reset the printing limit, meaning you can re-print the coupons multiple times before they swap them out.
Box Tops 4 Education – Their selection is sparse, but they make up for this slight drawback by having some coupons that no other sites have.
RedPlum – Red Plum has a very large variety of coupons, but I find that their best area is in bath and body products. They always seem to have coupons for contact solution, shampoo, etc. On top of that, they've got some unique grocery coupons that you won't find anywhere else so definitely add this site to your weekly coupon list.
Valpak – Just like their mailed counterparts, most of these coupons are for local stores and services instead of for food and groceries. The great thing about their site is you won't need any type of printing software. Just select the coupon, hit print, and it'll send straight to your printer.
Cool Savings – Okay signing up for Cool Savings for the first time is a pain in the butt. There's at least 5 or 8 pages full of "offers" and you'll have to scroll each page to the bottom and hit "skip" before you get to the coupons.but they do have a ton of coupons. They run off the same software as the Smart Source link above, and they have about twice as many coupons to choose from.
Best Paperless Coupon Web Sites
Cellfire – Sign up and have coupons sent directly to your cell phone which can then be scanned in the grocery store. Here's a list of participating grocery stores.
Shortcuts –See if your local grocery chain participates with Shortcuts, you should most certainly take advantage of it. Sign up for a free account and then select which coupons you want and they'll be automatically added to your customer savings card!
UPromise.com
– This is another great program that lets you load coupons onto your customer savings cards. Just enter in your zip code to find out which of your local stores participate.
P&G e-Saver – This is another great program that lets you load coupons on your customer savings card. Check out the FAQs to see what stores it's compatible with.