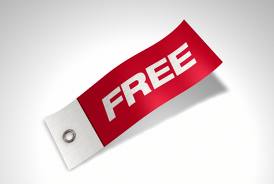 Okay, there are a lot of paid work at home jobs out there. But today, I'm going to show you two easy legitimate jobs that you can get for absolutely free.
ONE: Content writer
You can make around $10 to $35 per article and I don't have any special degree or training. (Not to mention I'm a high school drop out…)  There are plenty of web sites out there that are looking for good writers to write articles for their website.  You usually get paid per article, so the more words you write, the more money for you!
Scam warning: It should be free to join the freelance website.  Usually they charge you a percentage when you successfully secure a job.  To get the best employment website,  just type in "Best freelance website" in Google.
TWO:  Virtual Assistant
When you're a virtual assistant, you'll have a bunch of duties such as proof reading, content writing, customer service etc.
The job is more intense then content writer, however, you'll be making money  — typically $15 to $30 per hour, depending on your experience.
If you don't have any experience, don't worry — just under charge. Charge your customer $10 per hour, then gradually increase your price as you get more experience.